NYC India Day Parade 2019
July 13, 2019 - Come August 18, 2019, Madison Avenue in New York City will be awash in the vibrant colors of India.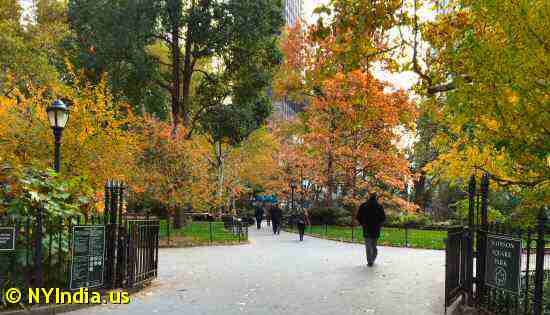 Folks, mark your calendar right now because
August 18
is the date of this year's
India Day Parade
in NYC.
The 2019 NYC India Independence Day celebrations will be held three days after the actual date of Indian Independence Day.
An annual fixture, NYC India Day Parade starts this year at 12PM on Madison Avenue and E 38th St and ends between E 25 & 26th Streets near Madison Square Park.
NYC India Day Parade - Details
Starts at 12PM Madison Ave from 38th St and ends at Madison Ave and 26th St.
Cultural program at the end of the parade from 2:30PM-6PM between E 25th & E 26th St on Madison Avenue.
Food courts and merchandise booths are open from 11AM-6PM on E 26th St and Madison Avenue.
Stick to the subway and avoid going by car as parking is a headache in Manhattan.